Cher Car Kennels occasionally will have young adult German Shepherd, Dutch Shepherd, Belgian Malinois, or other service breeds available.
If we come across a very good prospect for police, competition, or family guarding, we will do basic health checks, and start some preliminary training.
It is very important for us to match the situation with the right dog, so we prefer to find out what your idea of the perfect dog is, and go out and find the right one for you.
If the descriptions of any of our prospects sound like something you might be interested in, please feel free to contact us for more info.
3-month-old Dutch Shepherd females
This is an unexpected opportunity!!
This breeding was done specifically for Brace and Stability dogs, and prospects for Penn Vet Working Dog Center. We have two adorable females available from that litter that won't be big enough for the Brace and Stability job.
Litter was born in May 2022. Sire is "
Journey
" Mom is "Gaddy". These pups were whelped by our good friend, Dr. Karen Wroblewski. Please contact her directly at
kmwrob@aol.com
for more information on obtaining one of these awesome girls.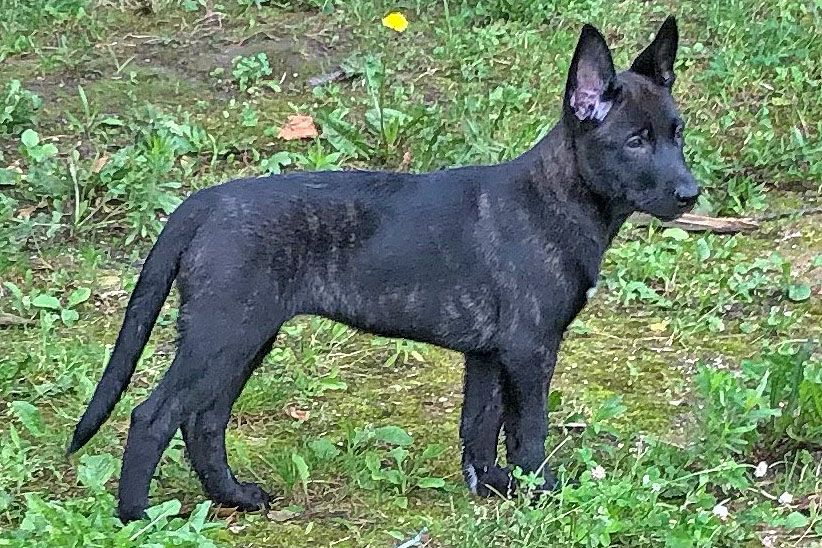 "Astra" is a flyer! She would make a great agility prospect as she is a little pocket pal!
Well built, could easily do conformation (breed) showing.
Outgoing; socializing is ongoing.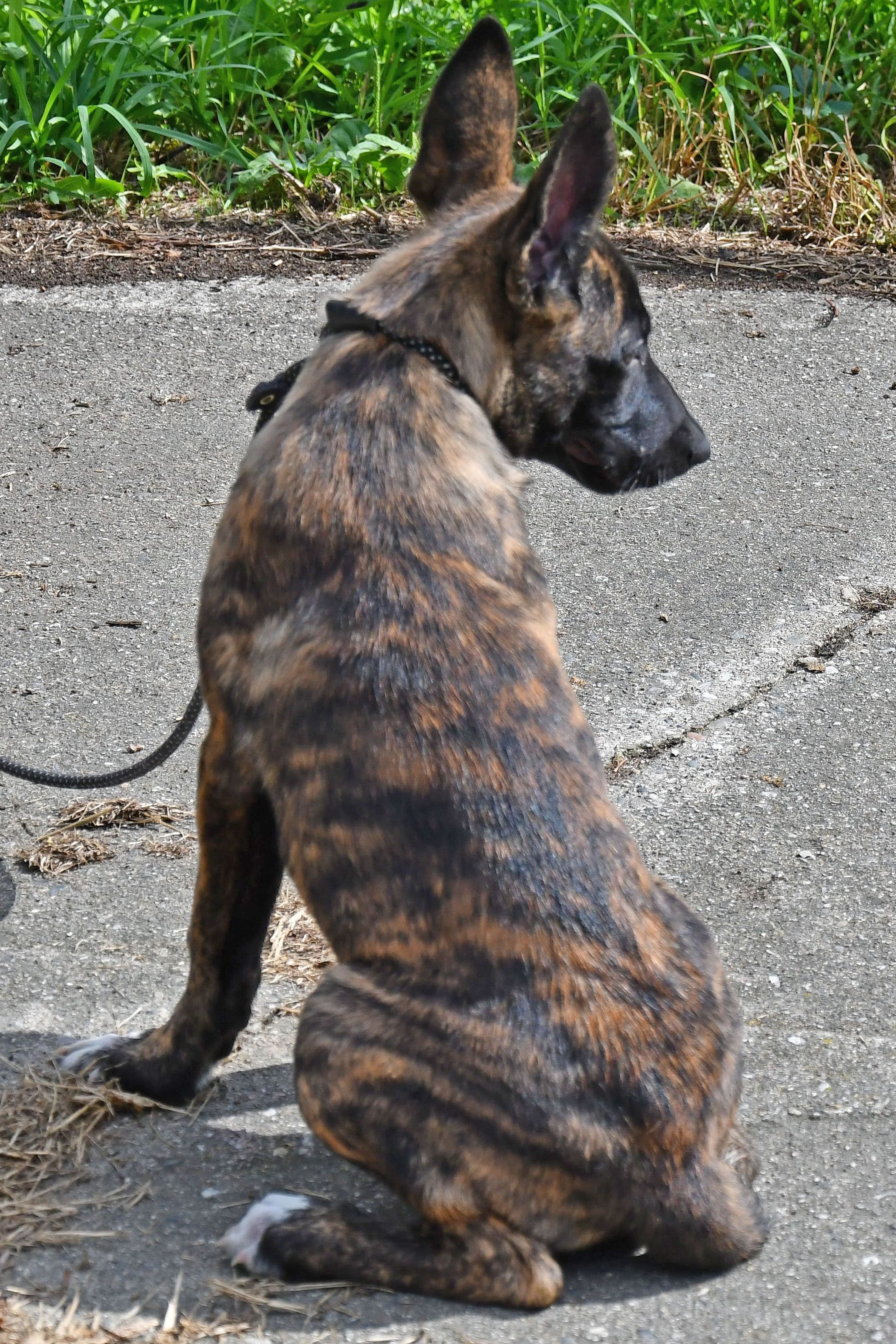 "Haribo" as the name implies, is fun and sweet as a gummy bear! A bit larger than her sister, has good potential for nosework, dock diving, or other fun sports.
Could do some bitework, but isn't a necessity. We have separated these siblings so they can grow up without any social issues.